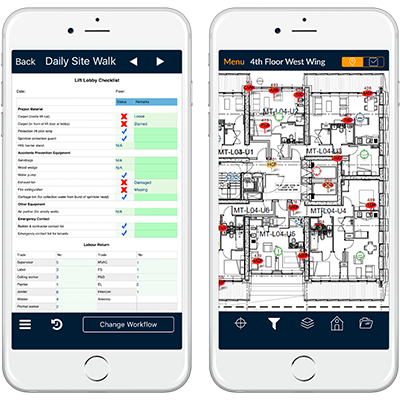 Fast & Easy
On-site Capture
Move around the site with your mobile device, capture issues and fill in forms on the go, plotting data onto the latest drawing revisions.<br>Digitise data from the point of collection and automate all processes thereafter - no more data-entry at the office.
Quick Fix
On the job site, time is of the essence, especially for safety issues. Reduce the lead time for fixing issues to the minimum to ensure safety at all times.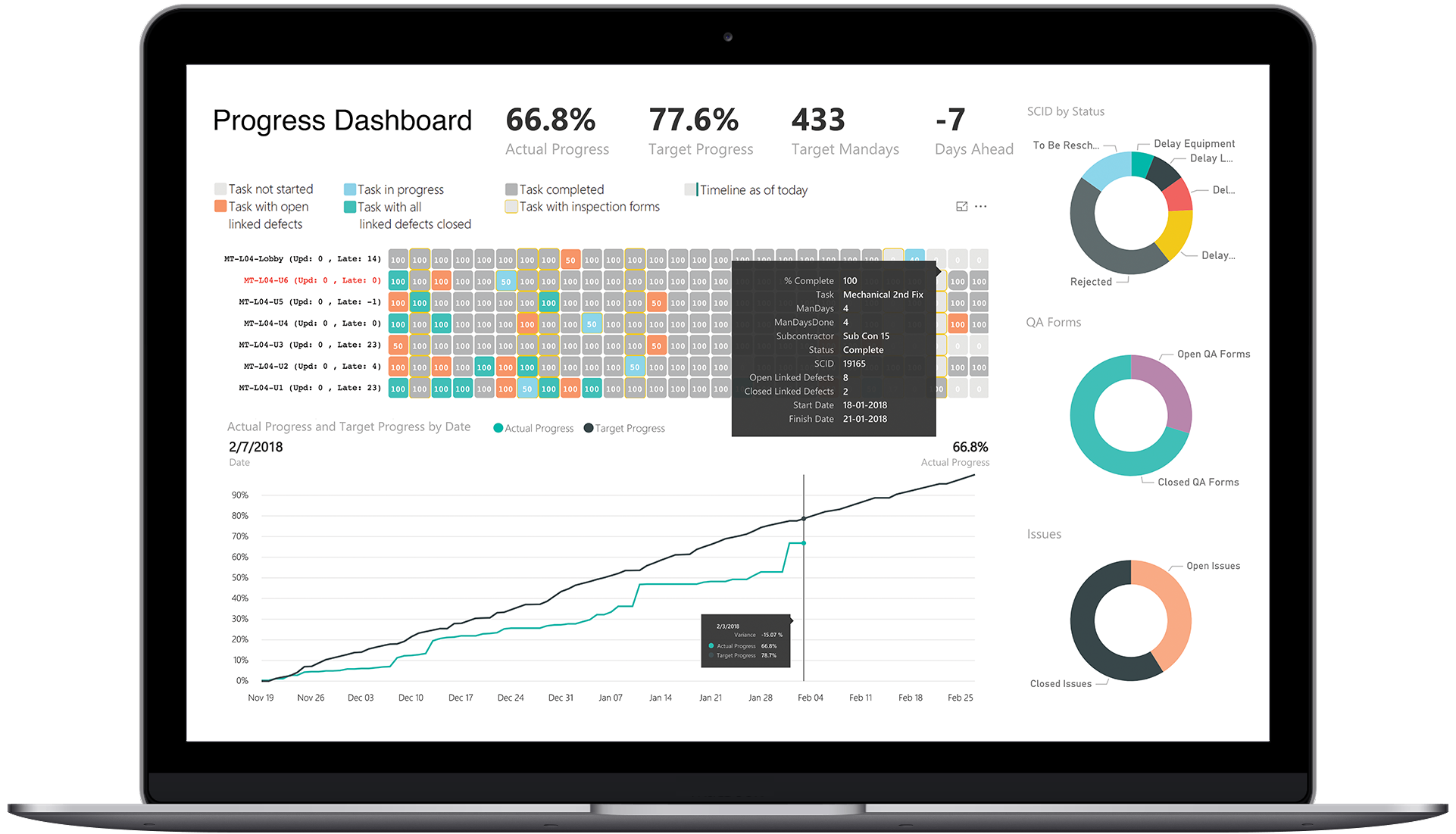 360° Analysis
Customise
Customise your reports to present data from any dimension to discover and wipeout the root cause of recurring defects.
Acitivities
Analyse and filter your activities and tasks at any level
Teams / Contractors
Monitor performance of teams and/or subcontractors
Locations
Check out progress of different locations across drawings in one place
Projects
Compare and view progress across all your projects