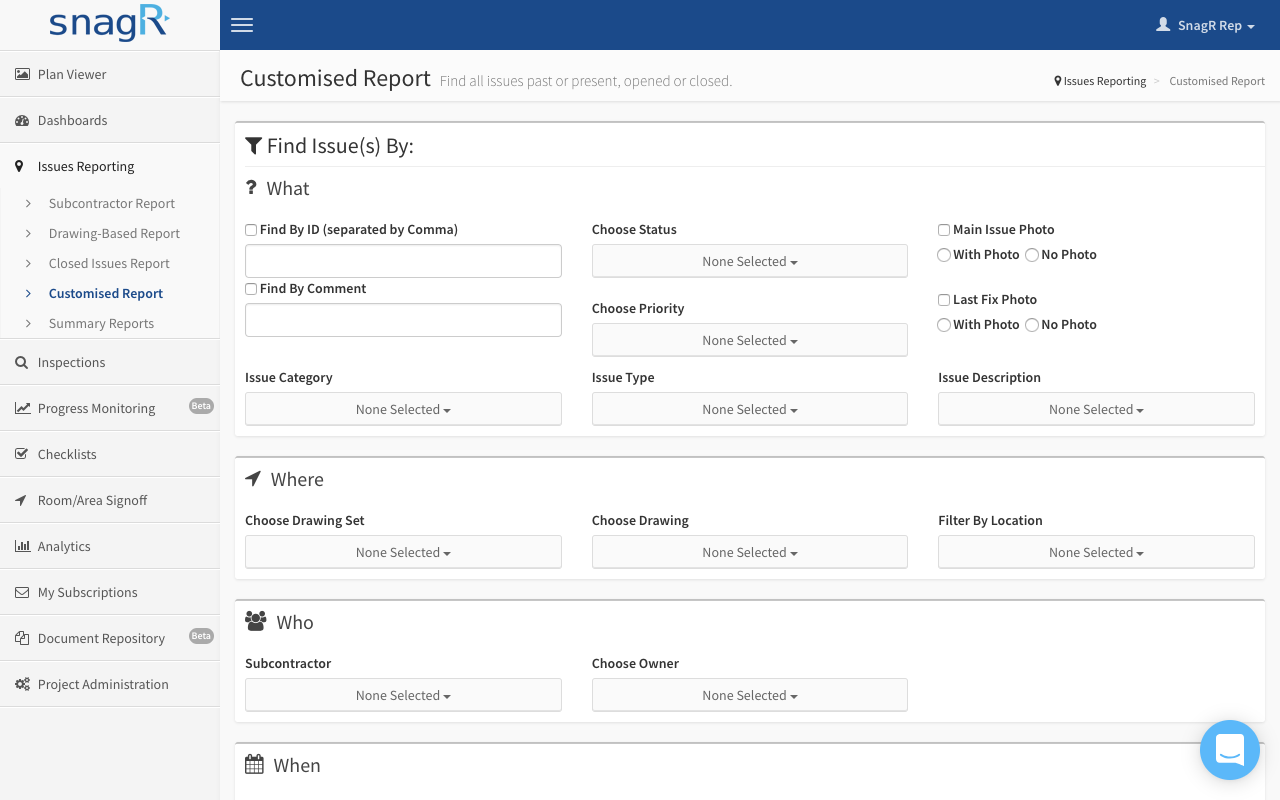 Report Templates
Default Templates
SnagR has already pre-defined most common report templates so you can easiliy generate reports in seconds.
Customised Templates
You can also customise your reports according to client or company standards using our user-friendly reporting tool.
Report Subscription
Automation
Set up report subscription for yourself or other users to enjoy full automation from generating to sending out reports.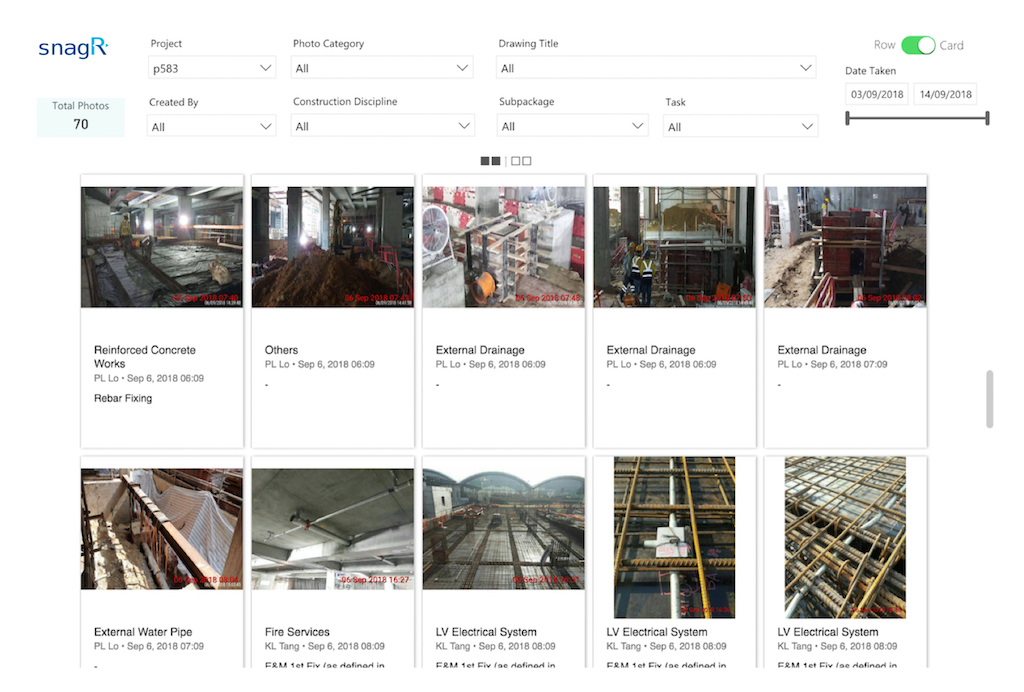 Custom Reports
Matching Hot & Cold Data
After capturing 'hot' data on-site, SnagR can automatically load the 'cold' data into your custom reports. It is especially useful when a report has to contain the on-site data backed by company / regluatory codes, regulations and laws.
Expot to Edit
Export reports to MS Word and Excel formats with photos attached, to further customise your reports easily.