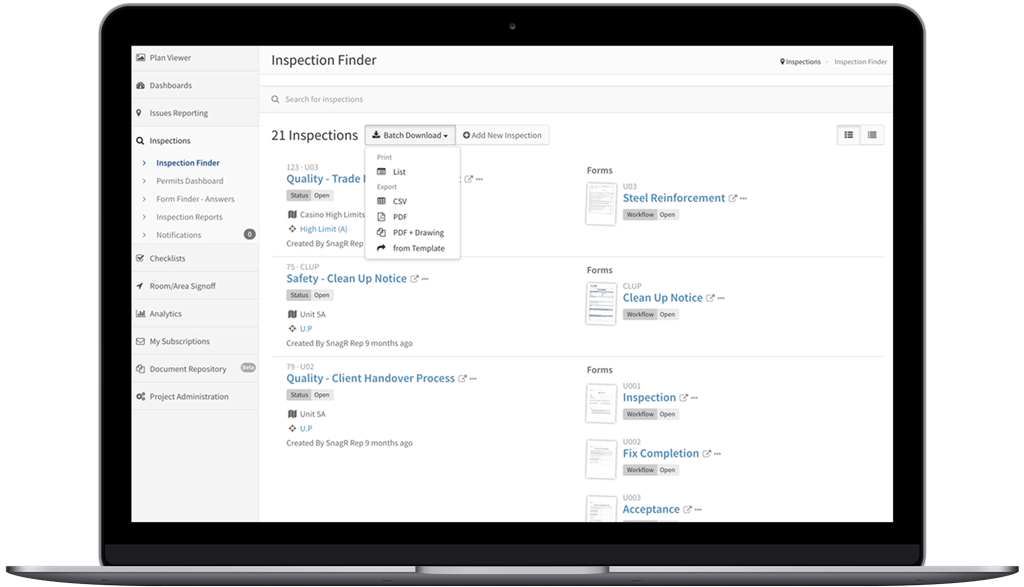 Document Management System (DMS) Integration
Map Hotspots
Map hotspots on forms into spreadsheet and export data in csv format from SnagR forms.
DMS Integration
SnagR enables any data captured via RFIs, inspections, permits, checklists, issues, etc. to be exported quickly and easily into a DMS.
Download Forms
Individual forms in PDF format is attached in the spreadsheet.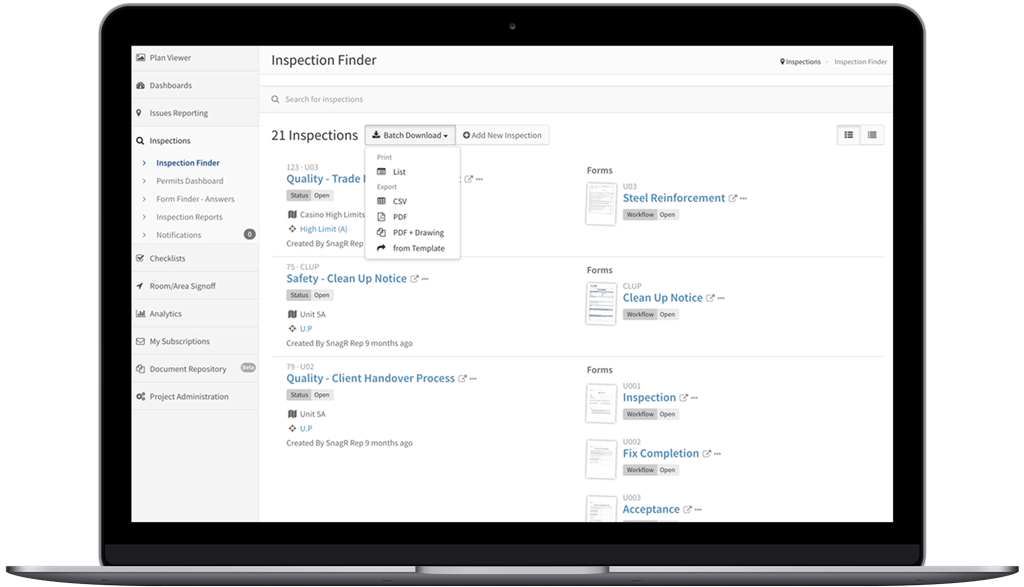 Document Repository
Location-based
Find and share documents easily by attaching them to specific projects, locations and even inspections.
Viewable Offline
These documents will be synchronised and downloaded to all users' mobile device, so you can view them on-site without an internet connection.
Enhanced Productivity
Don't worry about missing a drawing, manual or other document when you're in the field - everything is ready for access within your palm whenever and wherever you need it.