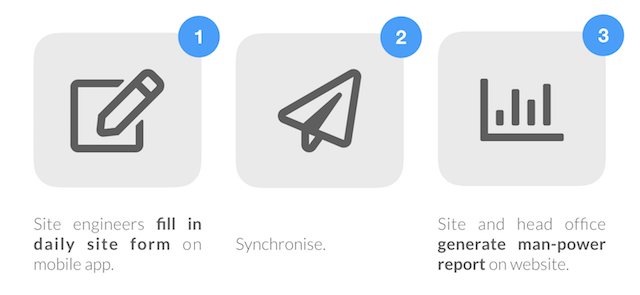 Logging Activities
Digitised Forms
As soon as the engineers fill in the form on mobile app, the data feeds into an automated report that can be printed or exported as PDF in a click. Engineers don't have to carry piles of paper forms anymore – all they need is a mobile device.
Customisable Fields
The daily site form should be fully customisable to fulfil company, client, legal or any other standards. They can also attach photos and documents directly to the forms.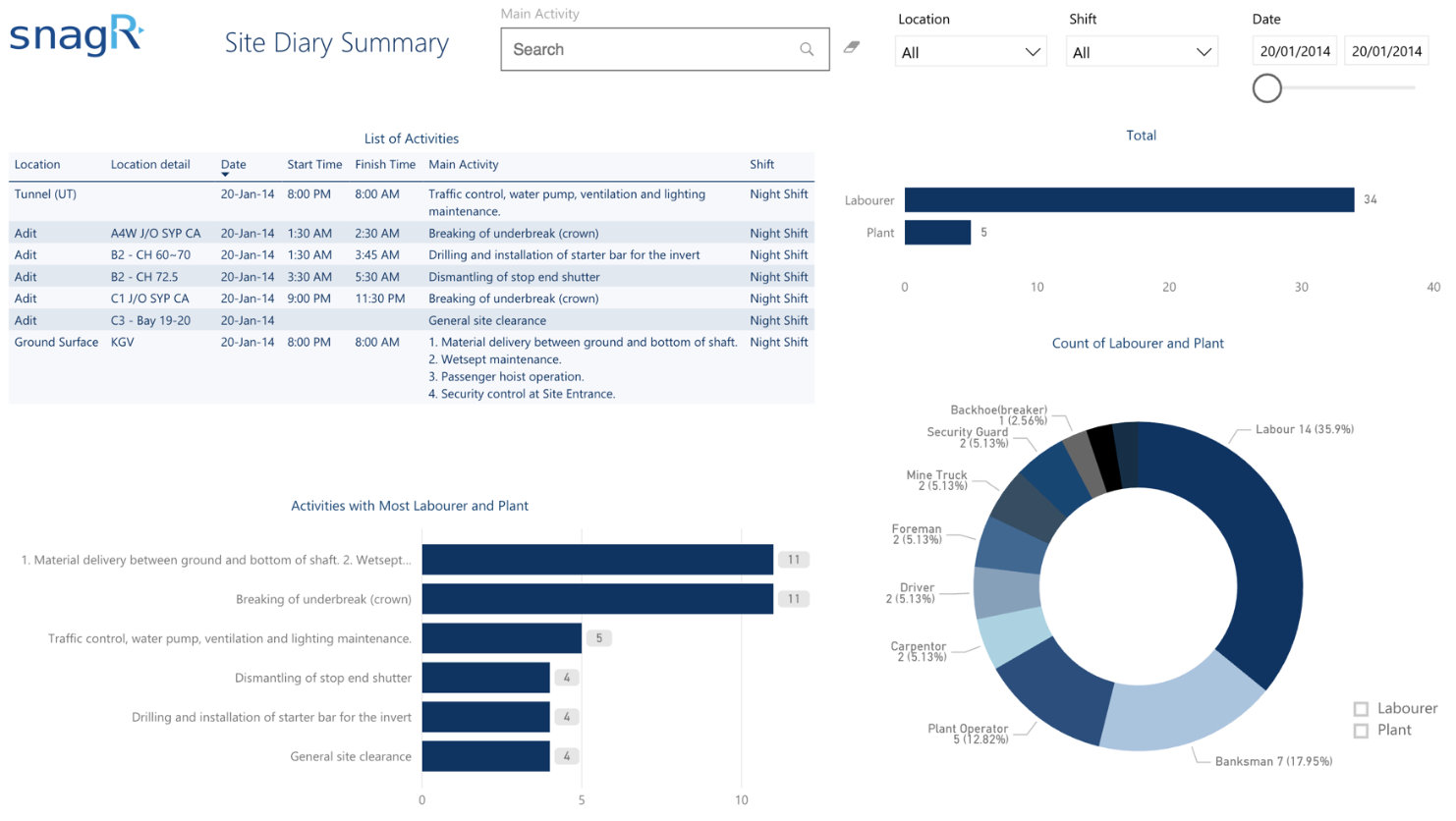 Real-time Visualisation
Eliminate Admin Work
The data on digitised forms can be linked to your customised dashboard, hence eliminating data-entry, manual calculations or other administrative work.
Centralised Platform
Track progress, labour, materials, equipment, etc. in one centralised system.